KUKA AG Showroom #Showroom #Raumerlebnis
Hands-on Industry 4.0
Explore interactive showroom
KUKA is one of the world's leading providers of robotics as well as plant and systems technology. A dull topic? Never. In the KUKA development and technology centre opened in 2016, it is possible to experience Industry 4.0 right up close, in an emotionally engaging, unique way on an area of more than 400 square metres.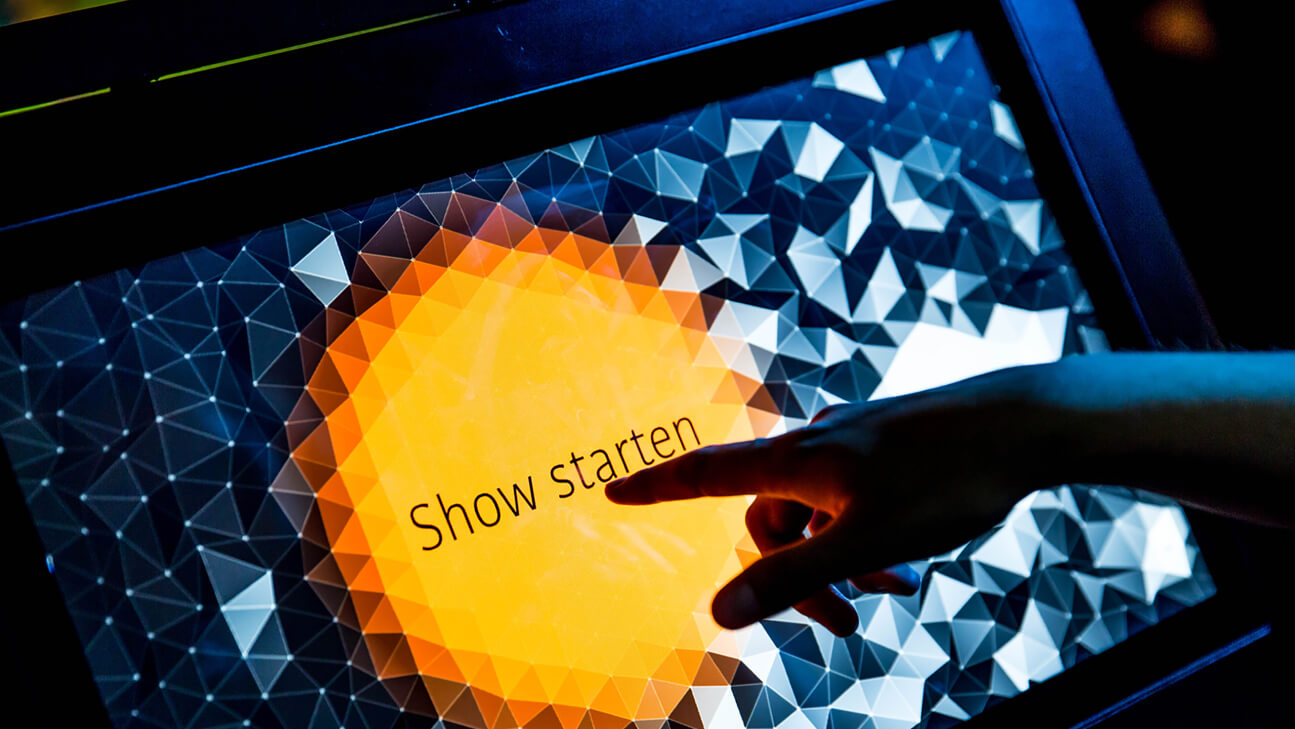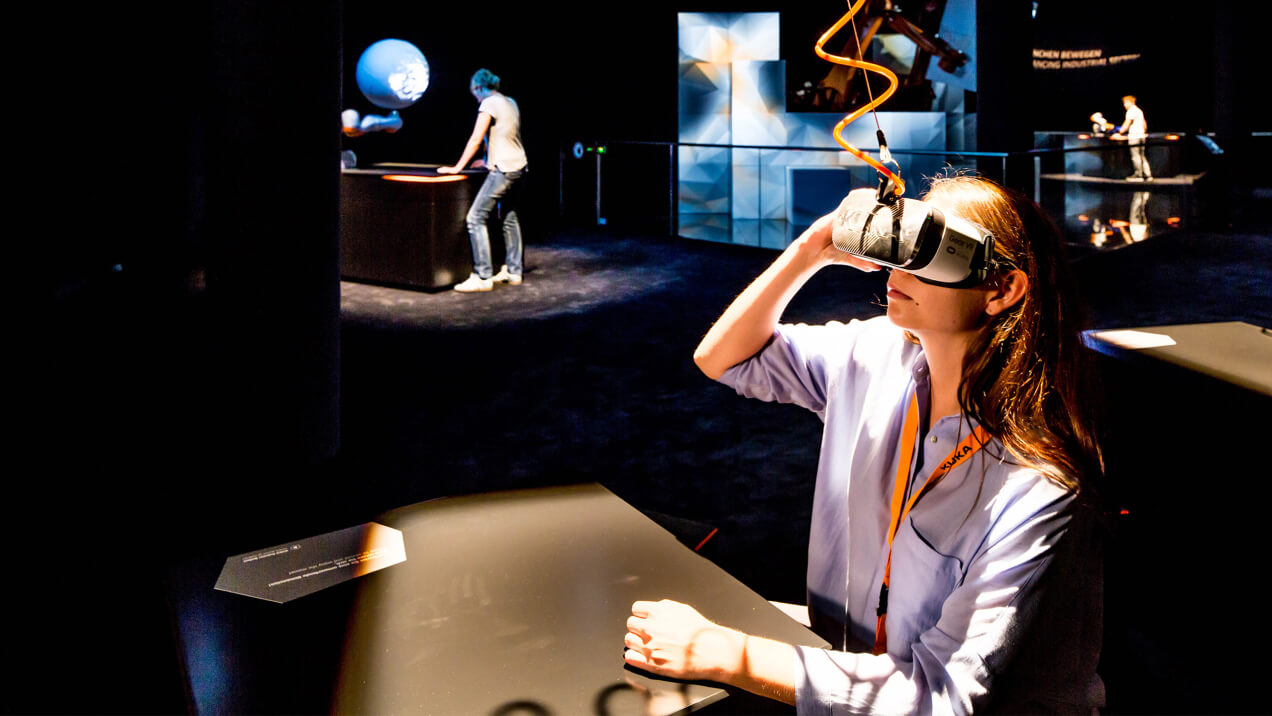 The brand showroom designed by us initially leaves one of the most vital senses out in the cold – the sense of sight. The remaining senses automatically become more acute. With the aid of a tracking sytem, visitors' attention is repeatedly steered towards new experiences through the target use of light on an open, non-guided spatial trail.
In the central darkroom, the highlight installation comprising two giant KUKA industrial robots is set in motion upon entering. By means of light, projection, sound and motion, their Tetris-like, cubist choreography puts the focus on brand themes like "Orange Intelligence" and "Industry 4.0".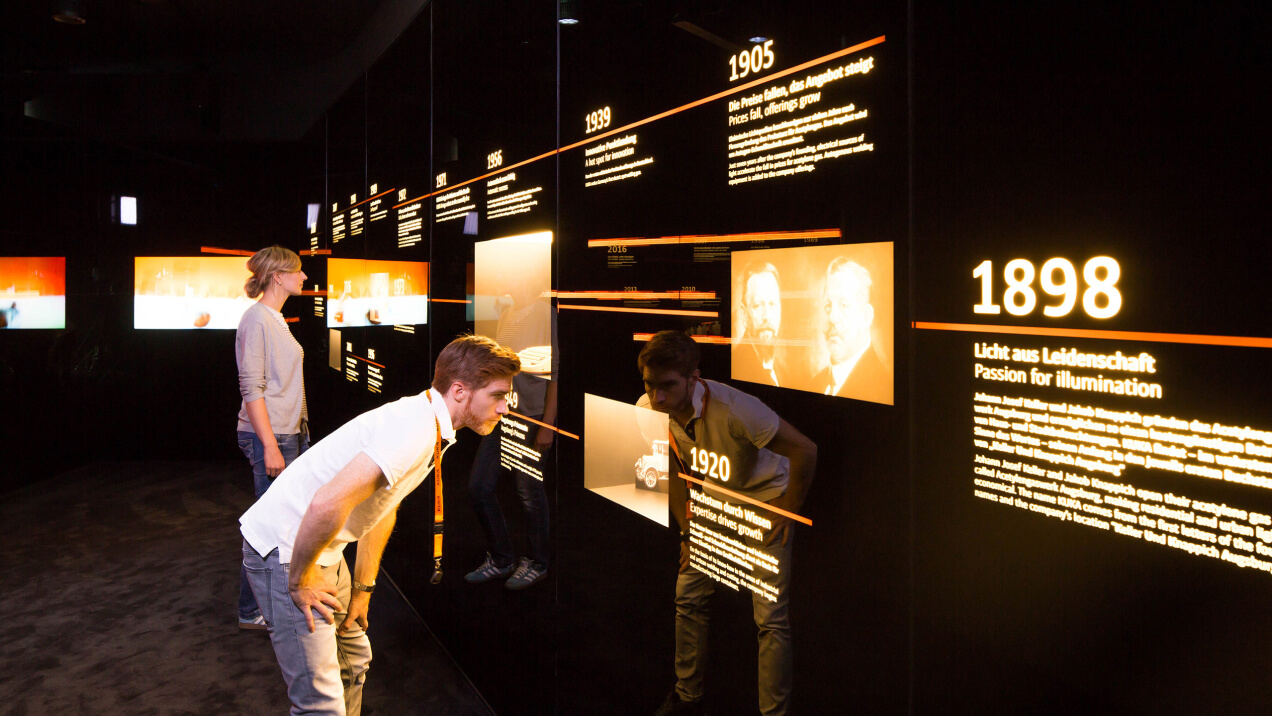 An interactive history wall provides a prologue to the experience. Afterwards, visitors are able to explore further exhibits which are activated on approach: ultra-modern, controllable robots supply information about important sales markets. An interactive touch-table immerses visitors even more deeply in the theme of Orange Intelligence. Virtual reality glasses display KUKA products in the form of 360 degree and 3D experiences.