Rodenstock opti 2022 #tradefairstand #modularconcept
Hightech as Communicative Meeting-place
Experience conversation-making trade fair presence
With its presence at opti 2022 in Munich, Rodenstock wanted to turn its own hightech visions into an experience and convey them by means of emotional messaging combined with real-life dialogue – the focus of the presentation was to be on people. We therefore designed a trade fair stand that intensified interpersonal dialogue and, with a central interior feature, created a meeting-place for communicating at ease. Framed by media stelae that allowed playful interaction with digital brand personalities, the long table thus formed the interpersonal core of the 500 square metre surface.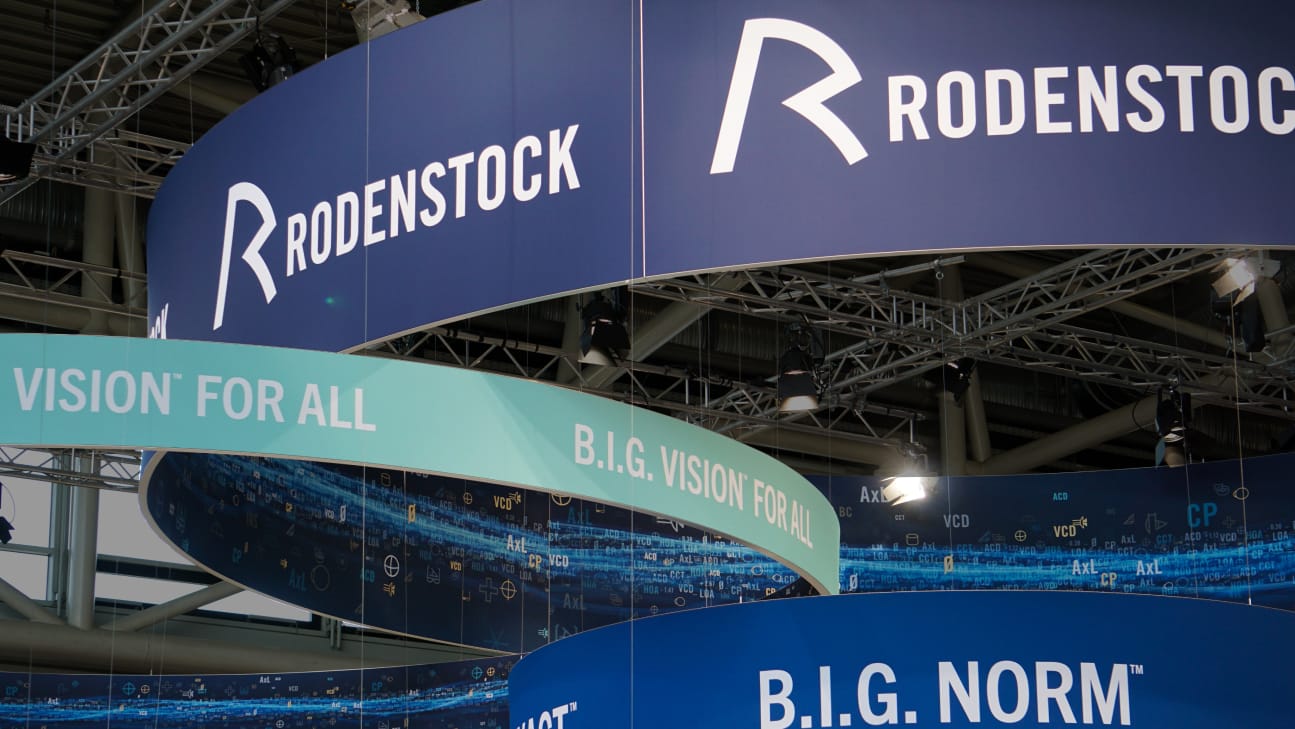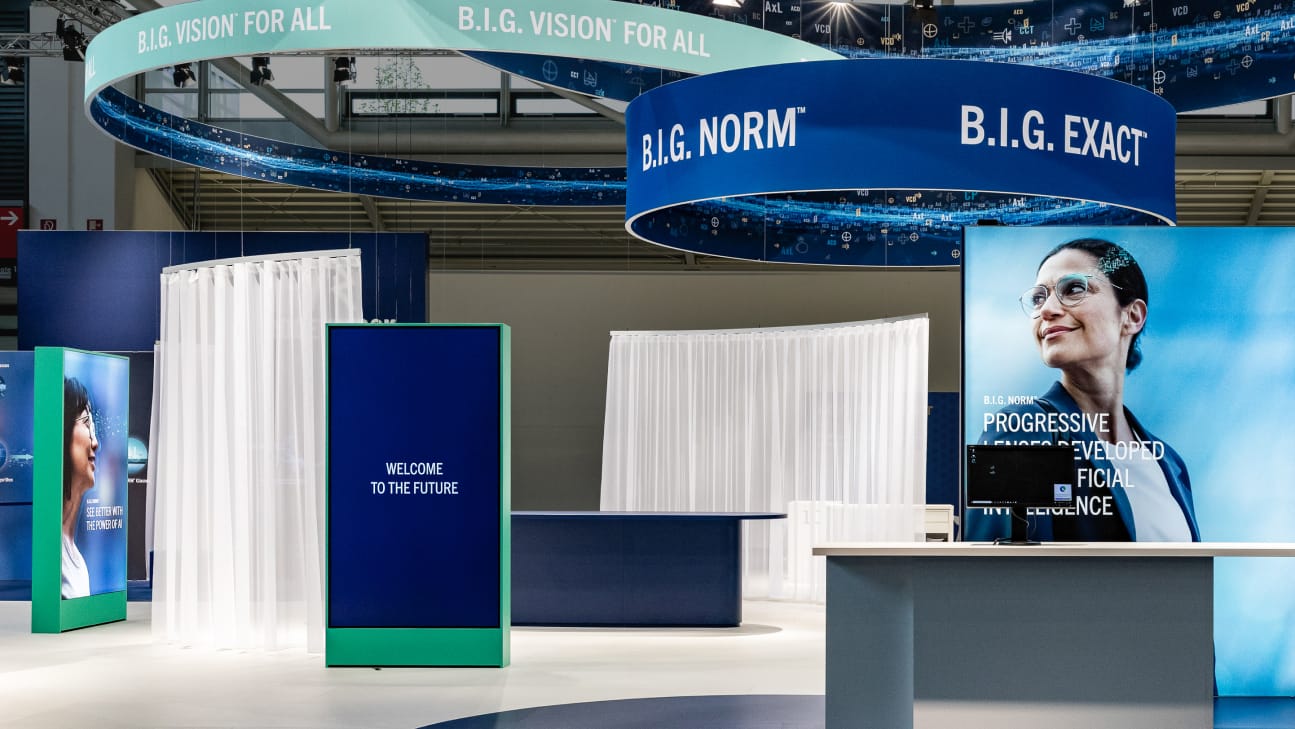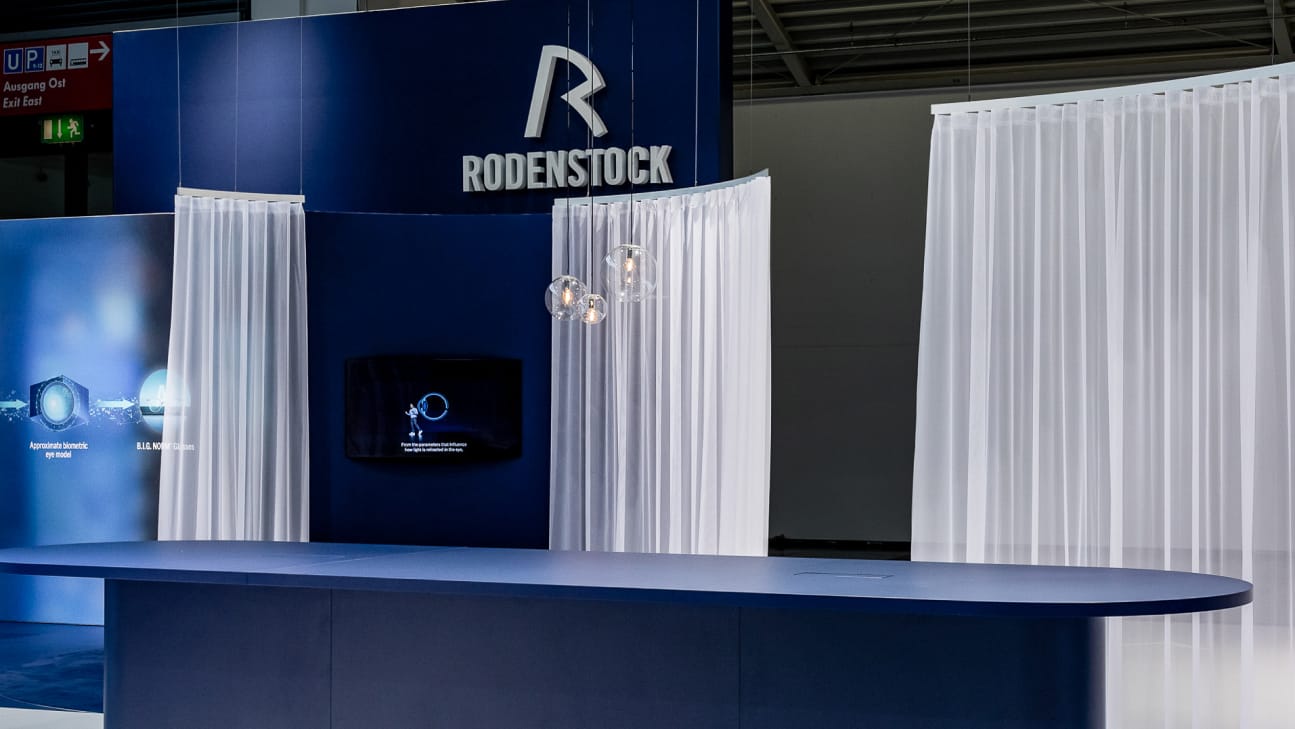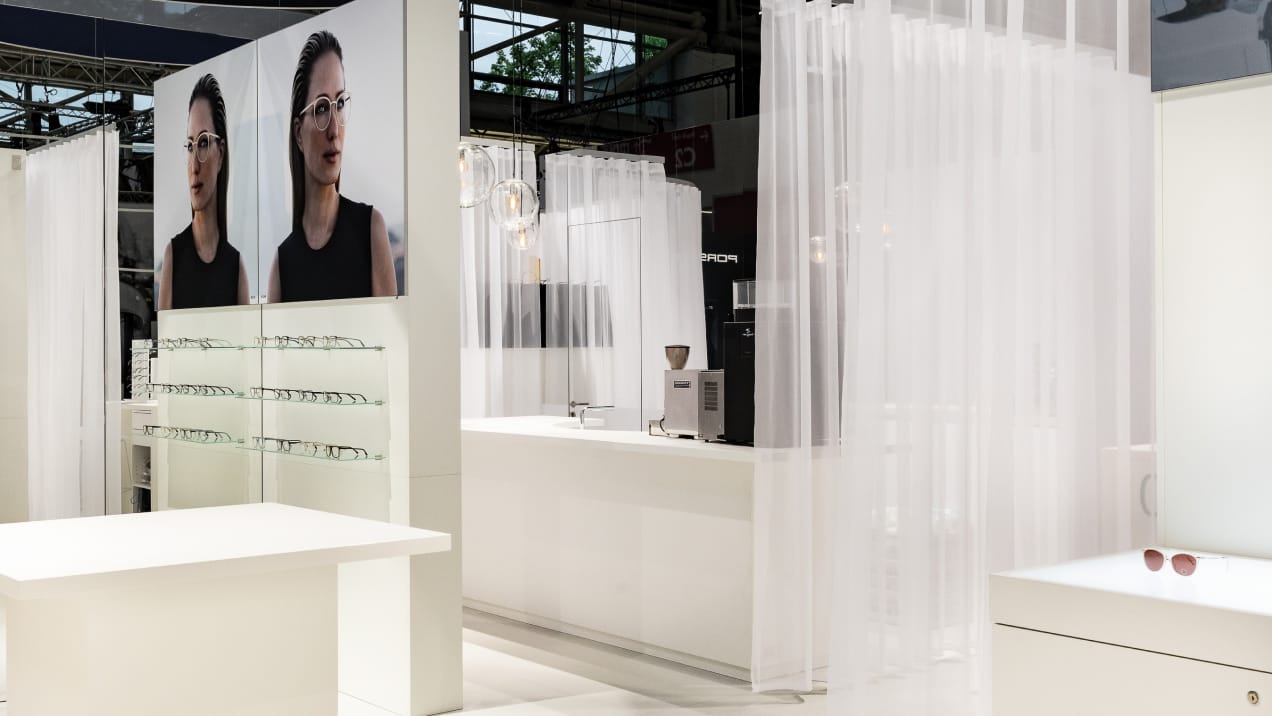 Encouraging Conversations
In addition, while the innovative product novelties were being showcased in that area, confidential discussions took place in the quiet lateral zones off the centre. For that purpose, flying, semi-opaque panels of fabric created sheltered spaces and enabled, despite the structural and visual separation, a harmonious, creative whole.
Holistic Trade Fair Concept
This modular and hence resource-conserving staging was complemented by a second, 150 square metre trade fair stand which, with its own colour concept, created divergence in terms of design but featured an open architecture using the same haptics. As a result, it consistently continued the signature look.