prostep ivip Symposium #symposium #future #Industry4.0
The Future in Two Days
Explore virtual conference
The prostep ivip symposium is concerned with future topics such as digital transformation, autonomous driving, IoT and Industry 4.0. It is the place where international movers and shakers from science and business convene. In 2021, due to the coronavirus pandemic, the symposium took place online: With 20 digital exhibitors, around 150 speakers plus 60 on-demand and 22 live content items.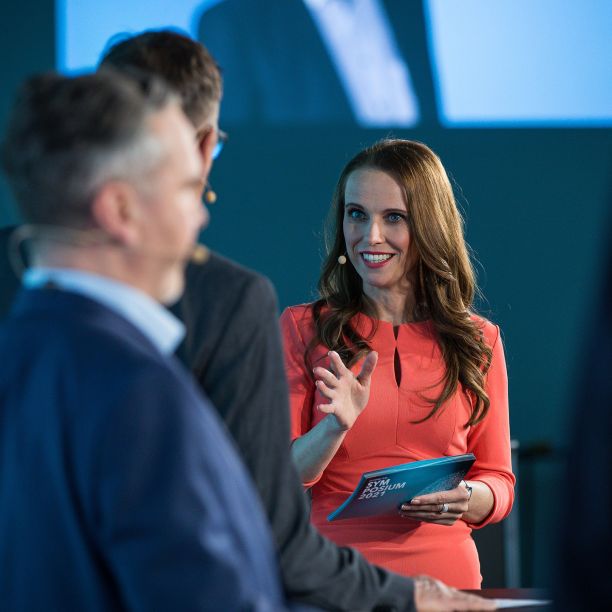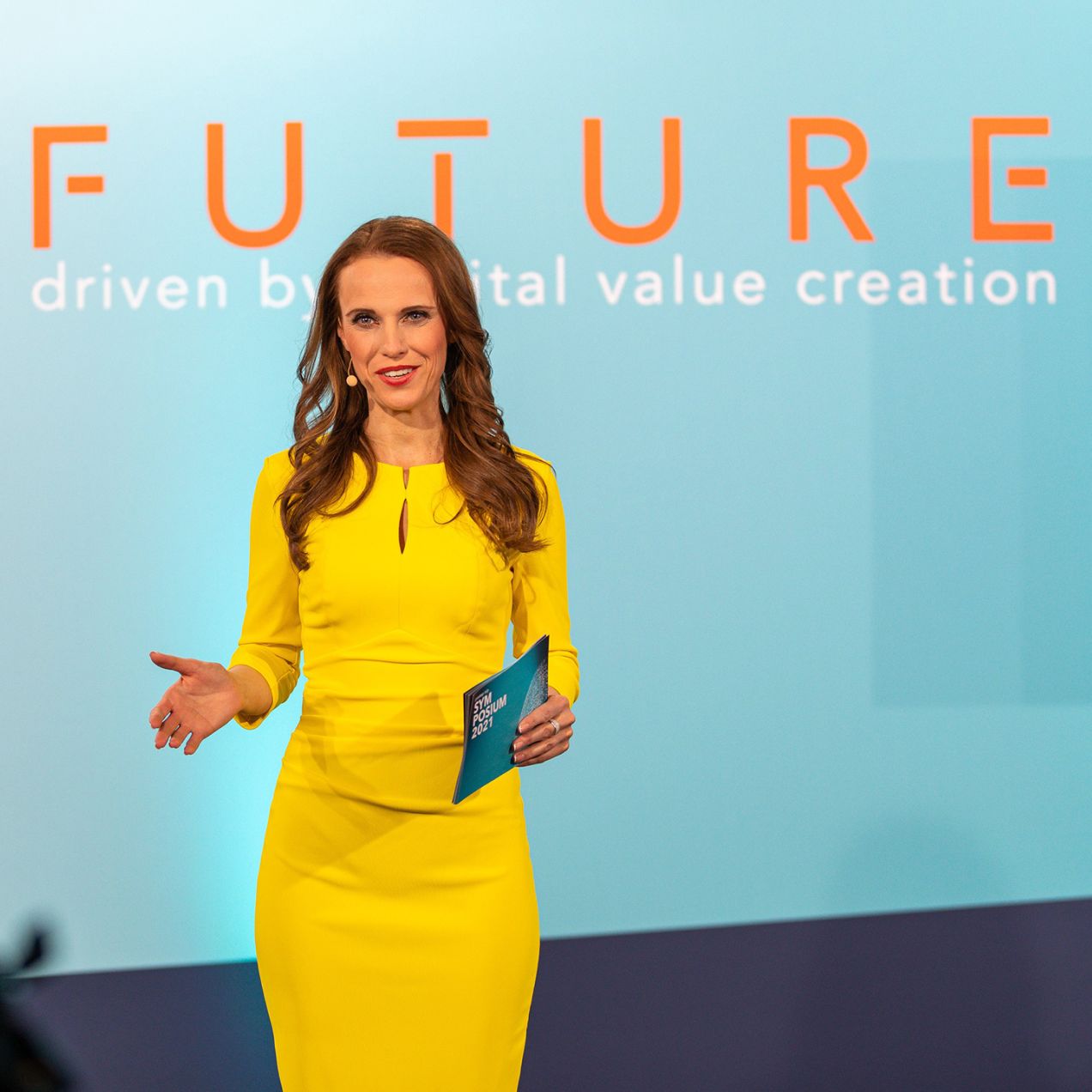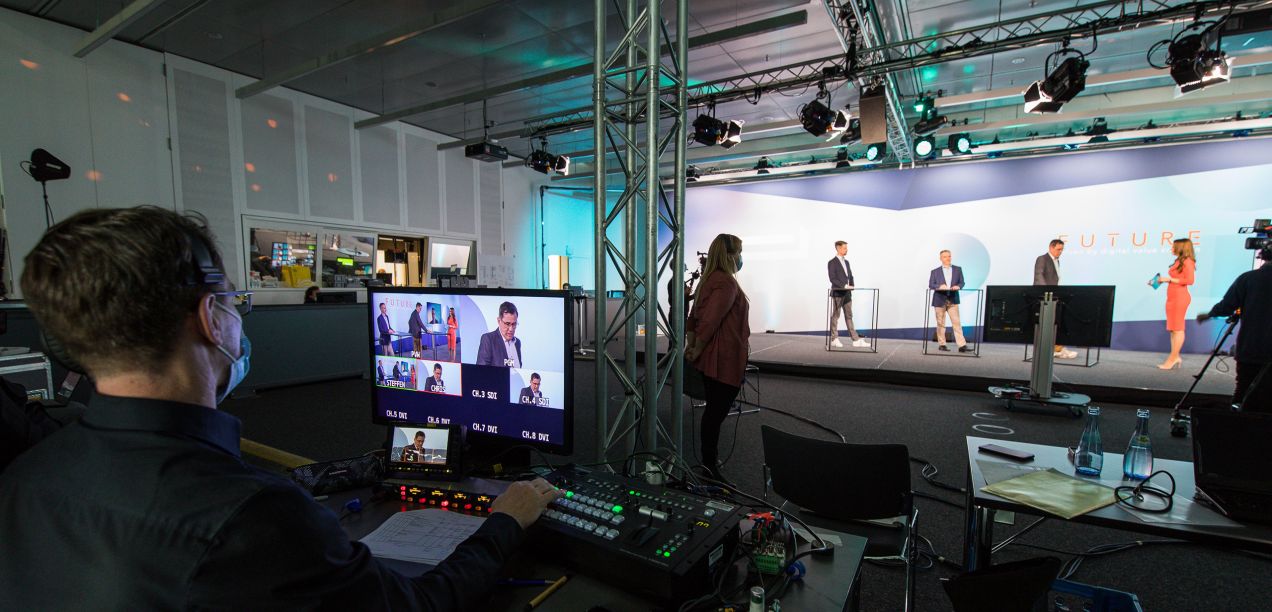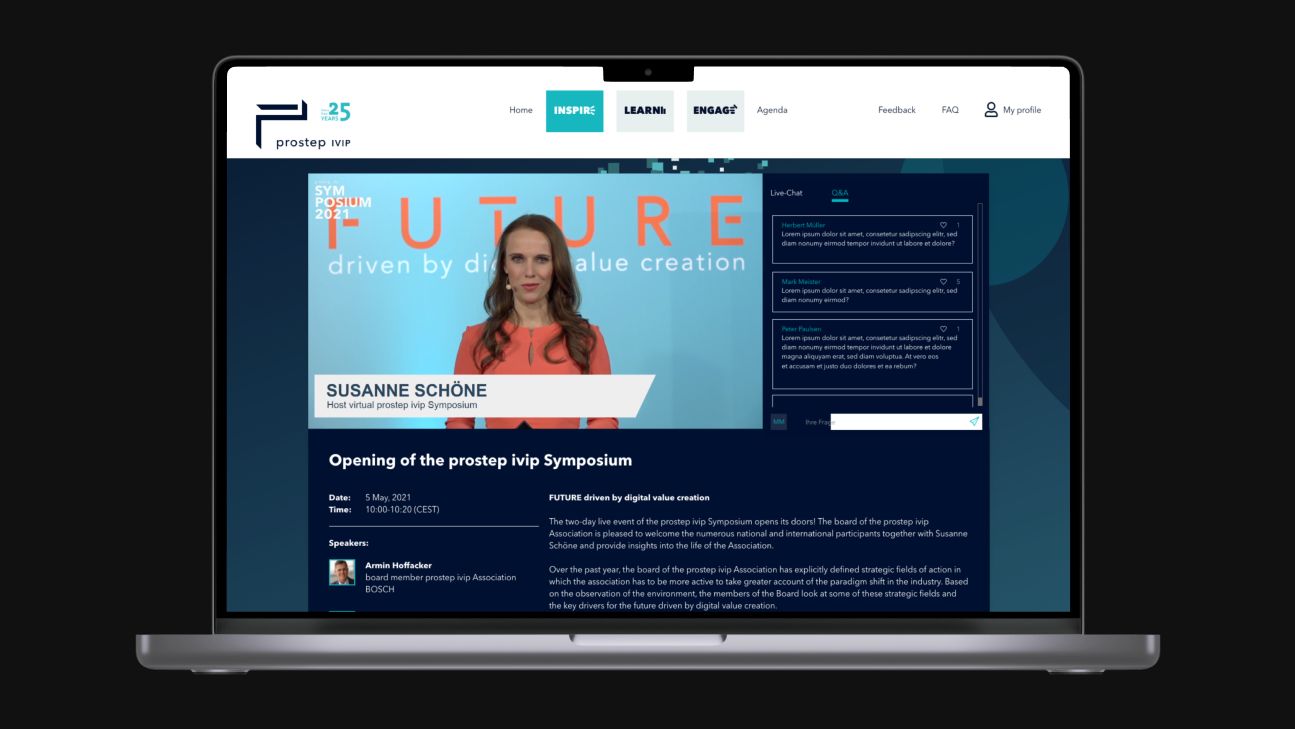 Because the conference format was not originally designed as a digital, globally streamed event, our initial focus lay on analysing the status quo and translating it into the digital. Since out-of-the-box solutions available on the market were not suitable for the purpose, we developed a streaming and content platform with scaleable server capacities.
Then began the content design, planning, content production and implementation, which we were responsible for right through to marketing via social media channels. Our holistic communication approach divided the content into three instructive areas: Inspire, Learn, Engage – and summarised them in a comprehensive, visual speech bubble.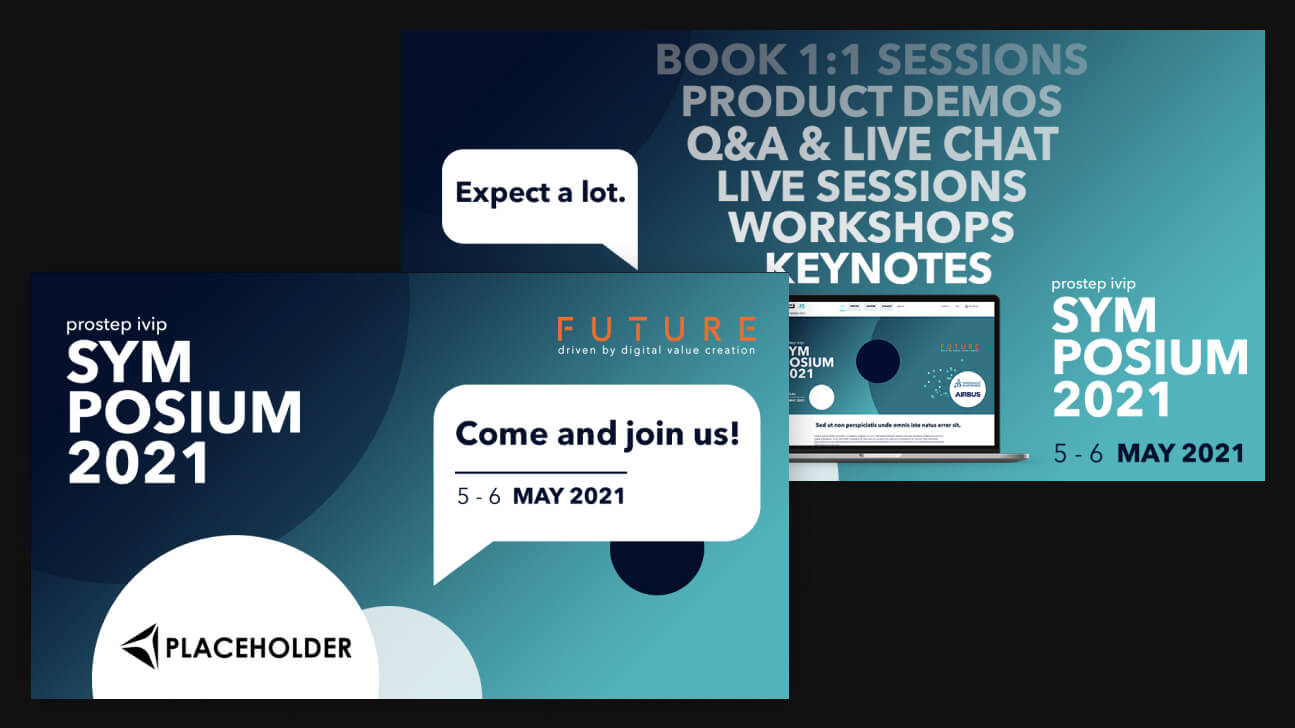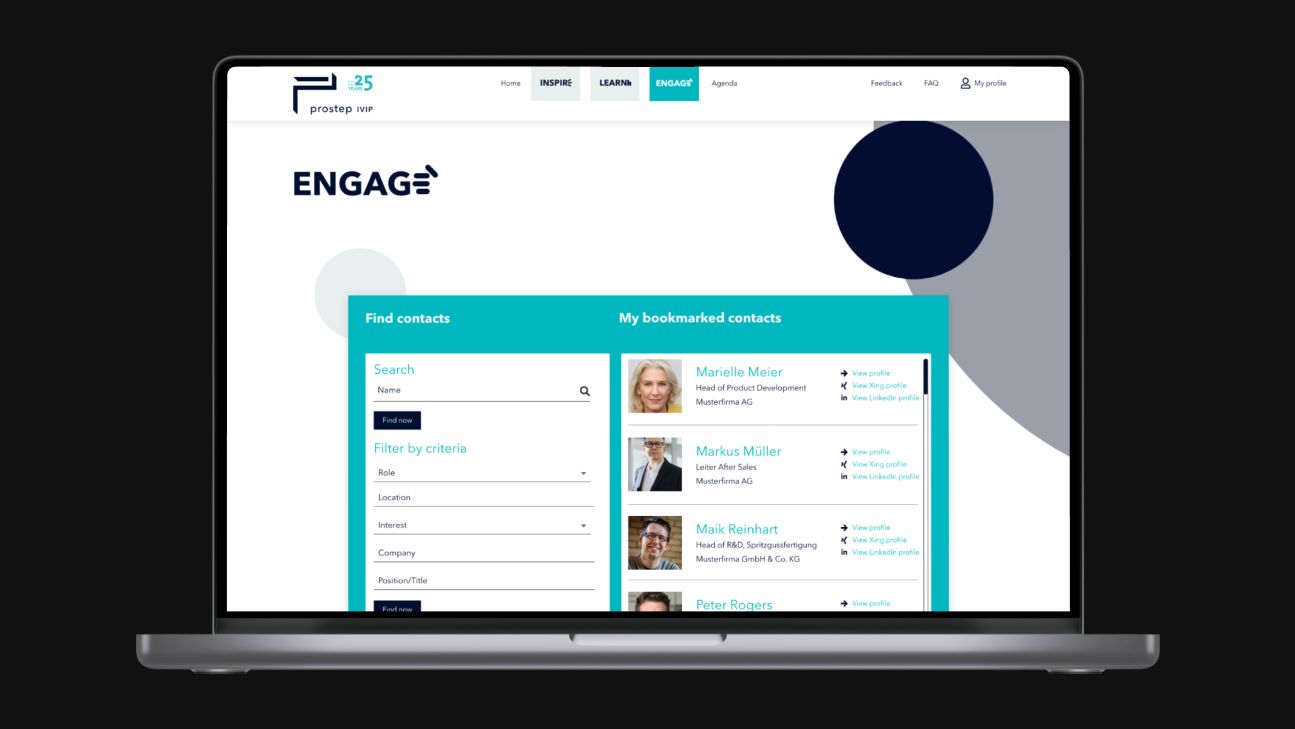 For the symposium we developed digital interaction and networking opportunities in the form of Q&A sessions and live chats. We expanded the platform into a community and content hub: with live and on-demand presentations, which were still recording high access figures even months after the event.
The investment in a dedicated platform for long-term use paid off for prostep: it increased participant loyalty and can be used flexibly for the requirements of a hybrid event.