WACKER CHEMIE AG #tradefairconcept #multiyear
Creating tomorrow's solutions
Experience multi-year trade fair appearance.
Wacker is one of the world's biggest and most innovative chemical companies. We lent expression to this standing with a self-contained, contemporary and recognisable brand architecture for trade fair appearances. The concept remains flexible at the same time, meaning that it has been constantly adapted to current themes since its development in 2013.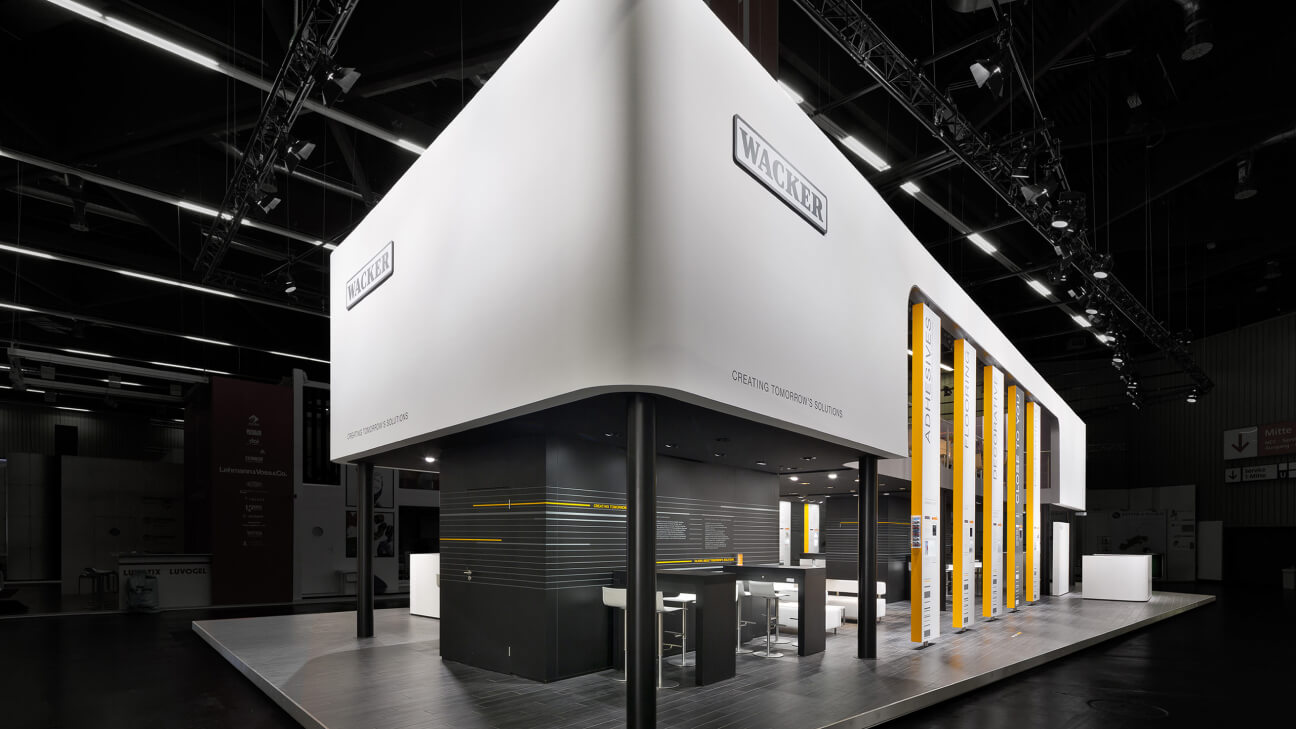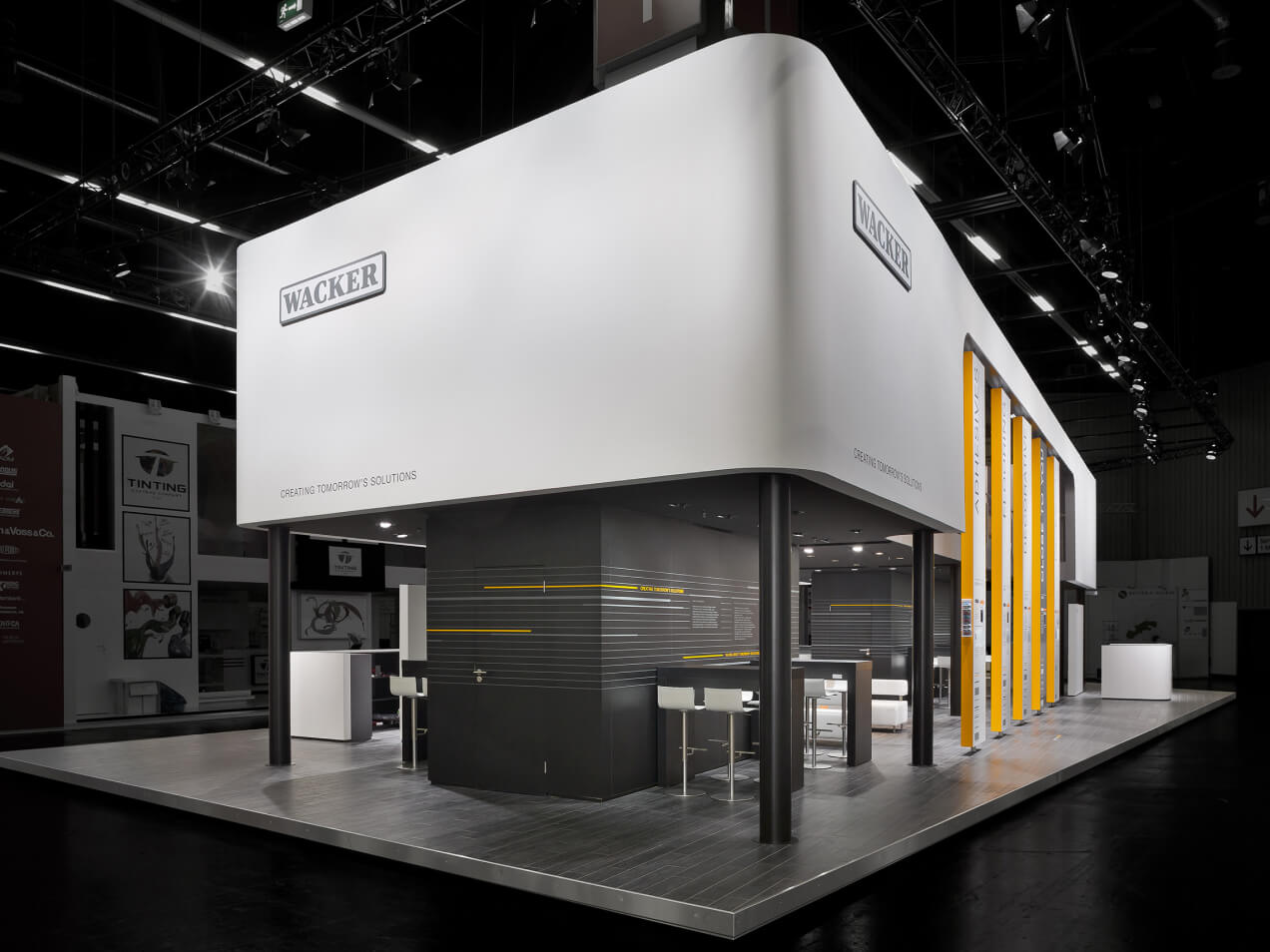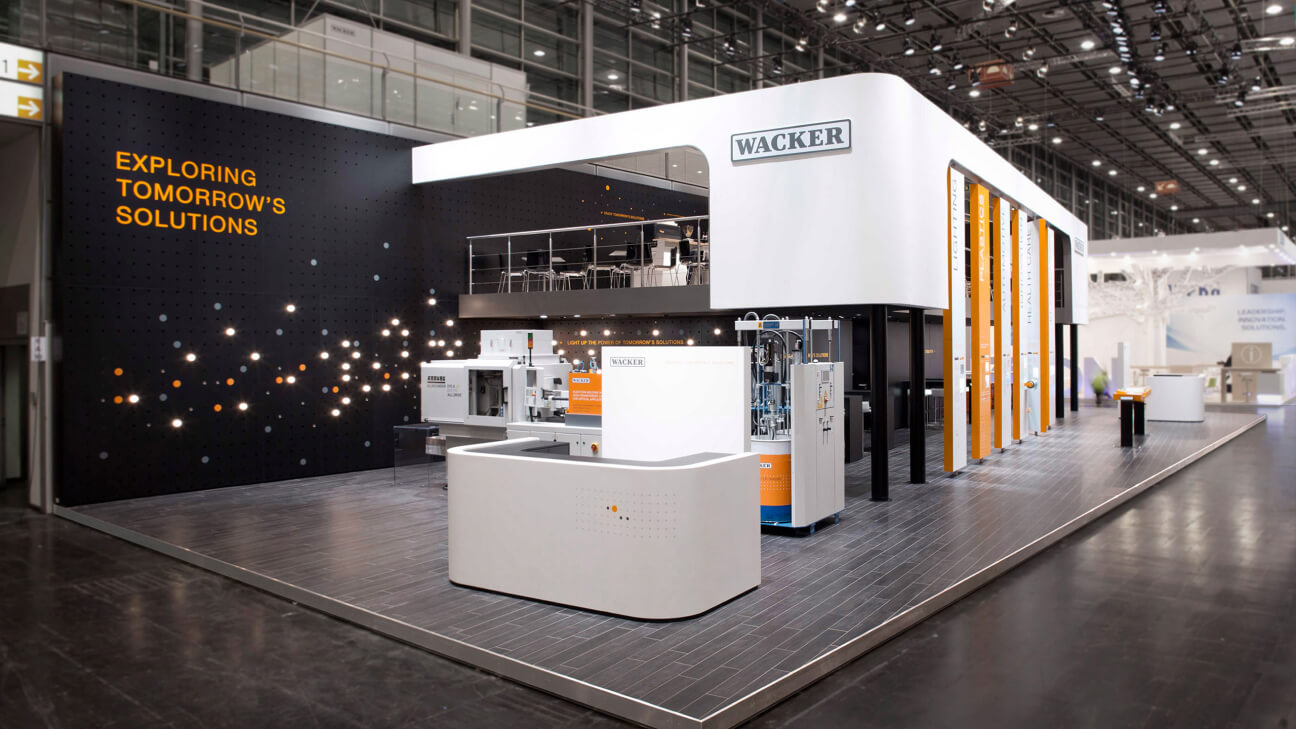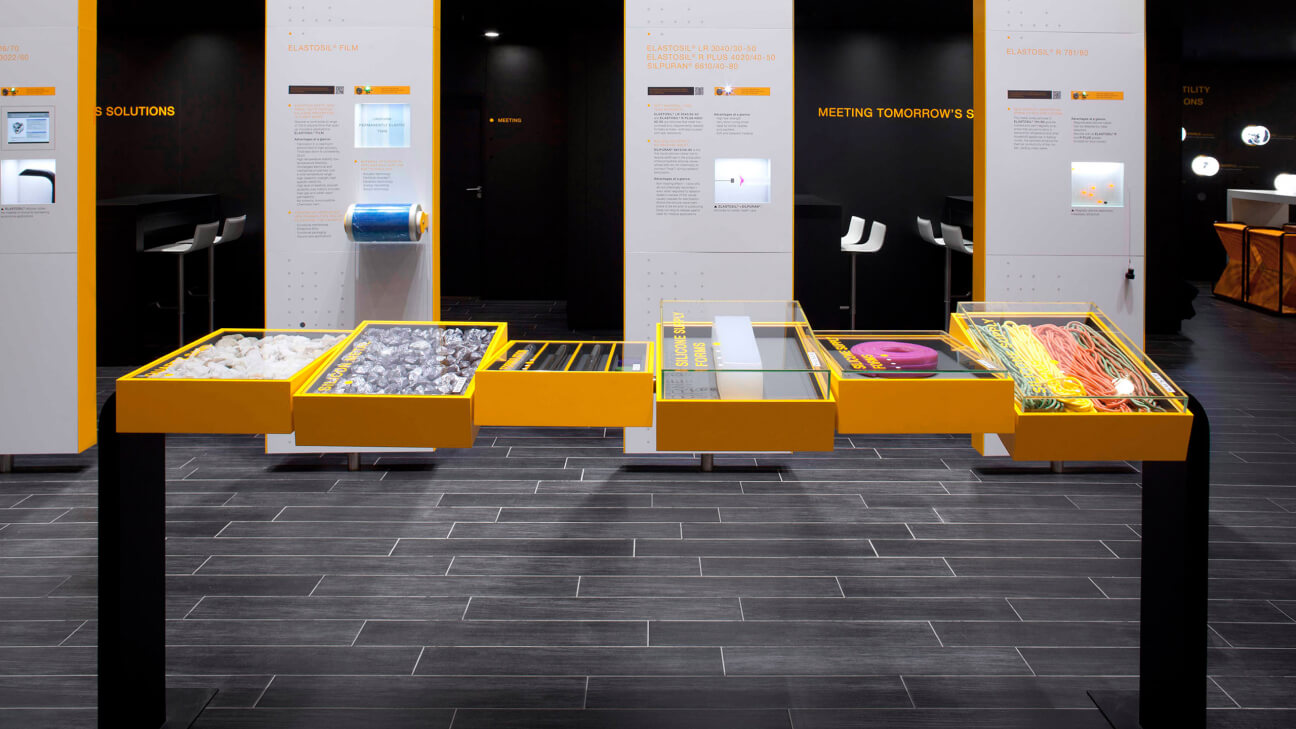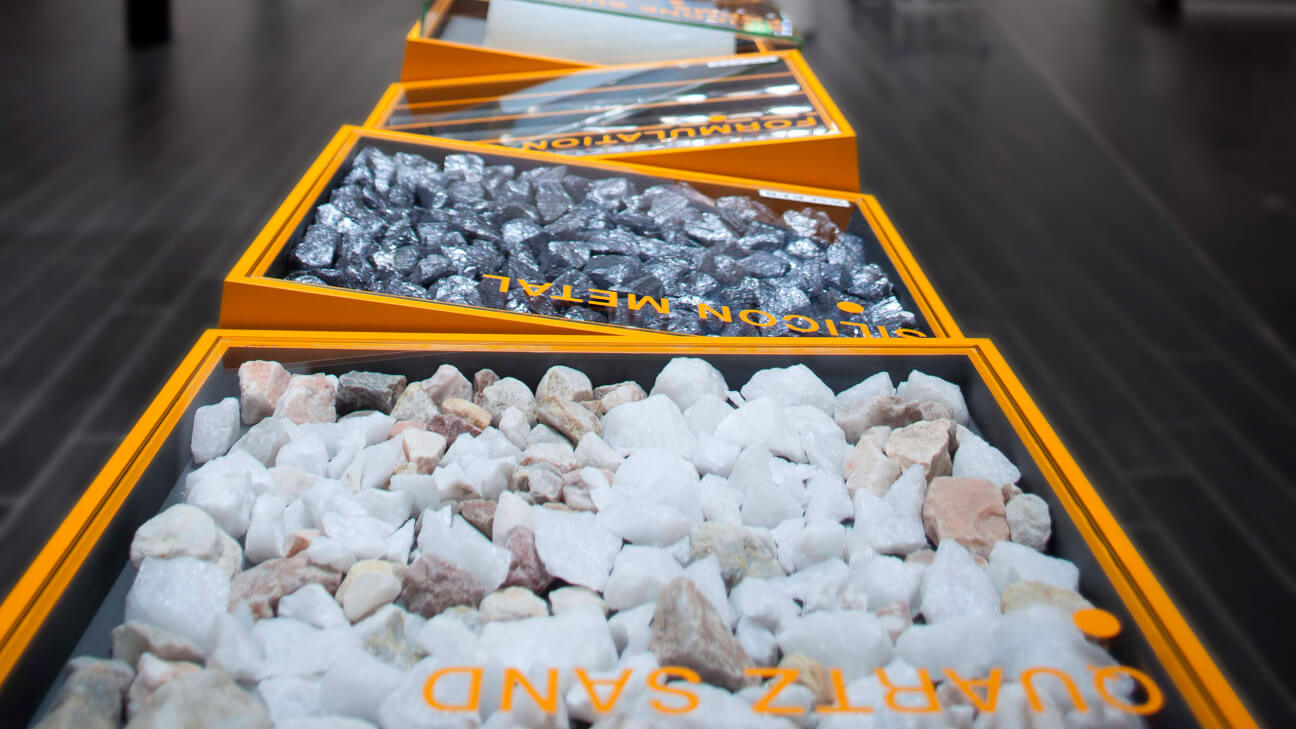 Under the big, white brand roof, the Wacker identity "Creating Tomorrow's Solutions" runs as a golden thread through the trade fair design. This central theme was carried over into the room by means of zones.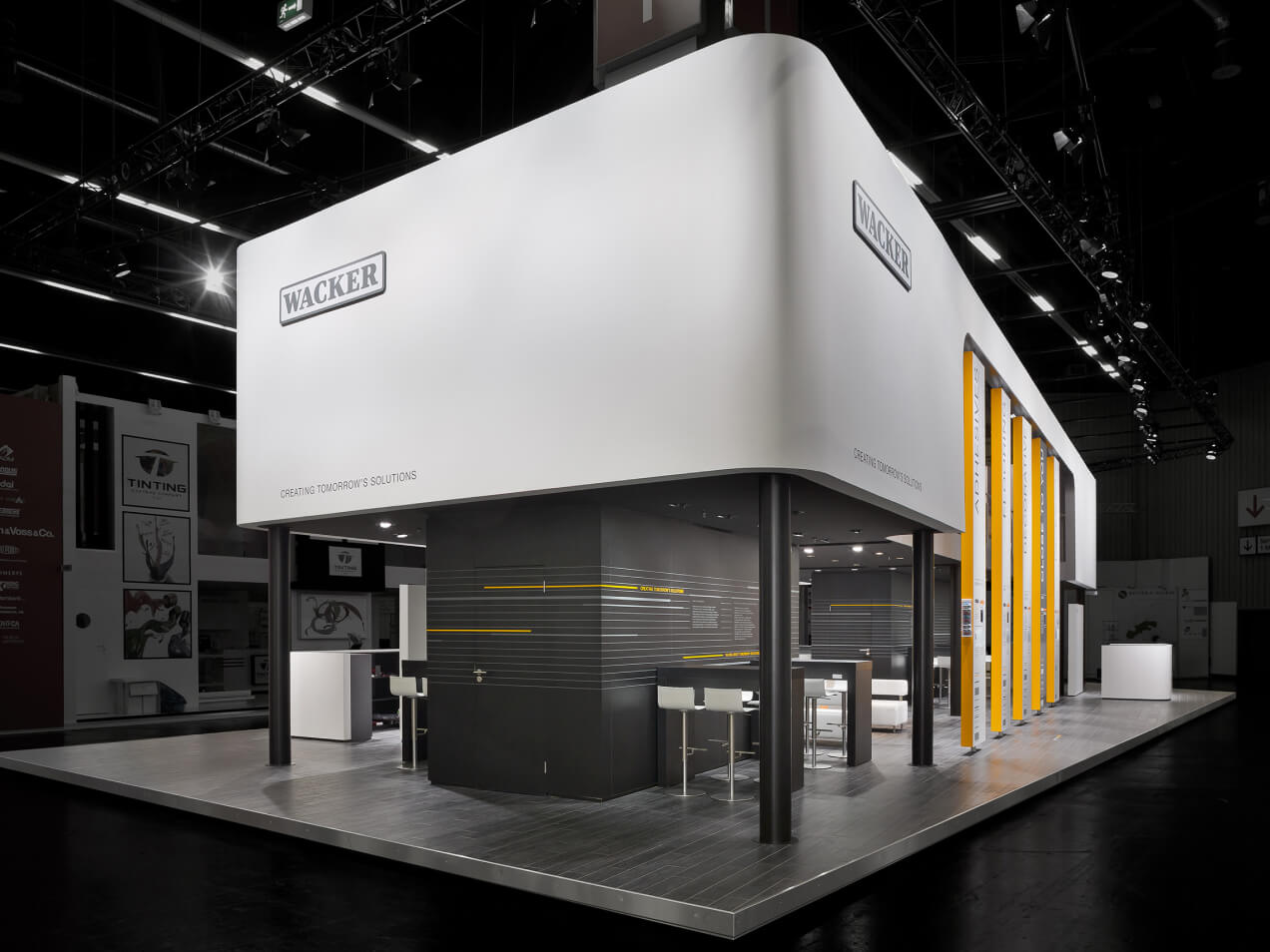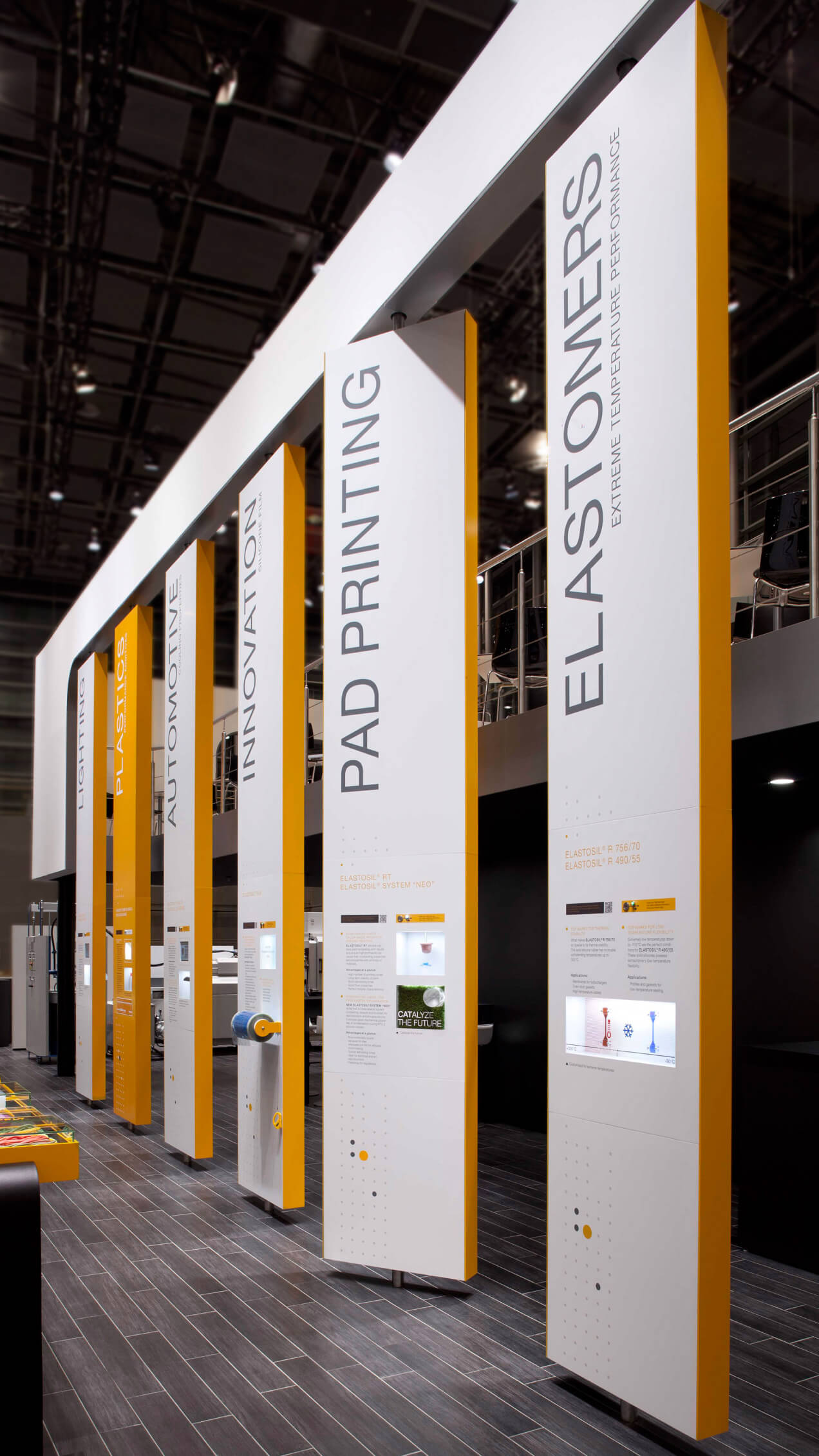 A Versatile Basic Concept
Innovations and product experiences are interactively extended at the stand and feature on giant, rotatable panels, both sides of which are modularly played on with text, images, video and exhibits.
New Theme – New Key Visual
The flexible concept is rounded off by a dedicated key visual, which is redeveloped for each major trade fair. The barcode pattern and dot design symbolise the company's product diversity and individuality at the same time.