#Bosch #BrandArchitecture #FoyerHolzkirchen
Where people experience Bosch
Meet you on the campus
Client
Bosch Engineering GmbH
Format
Interior design permanent installation
Platform
Bosch Campus, Holzkirchen
Service
Concept, design, communication strategy, trades management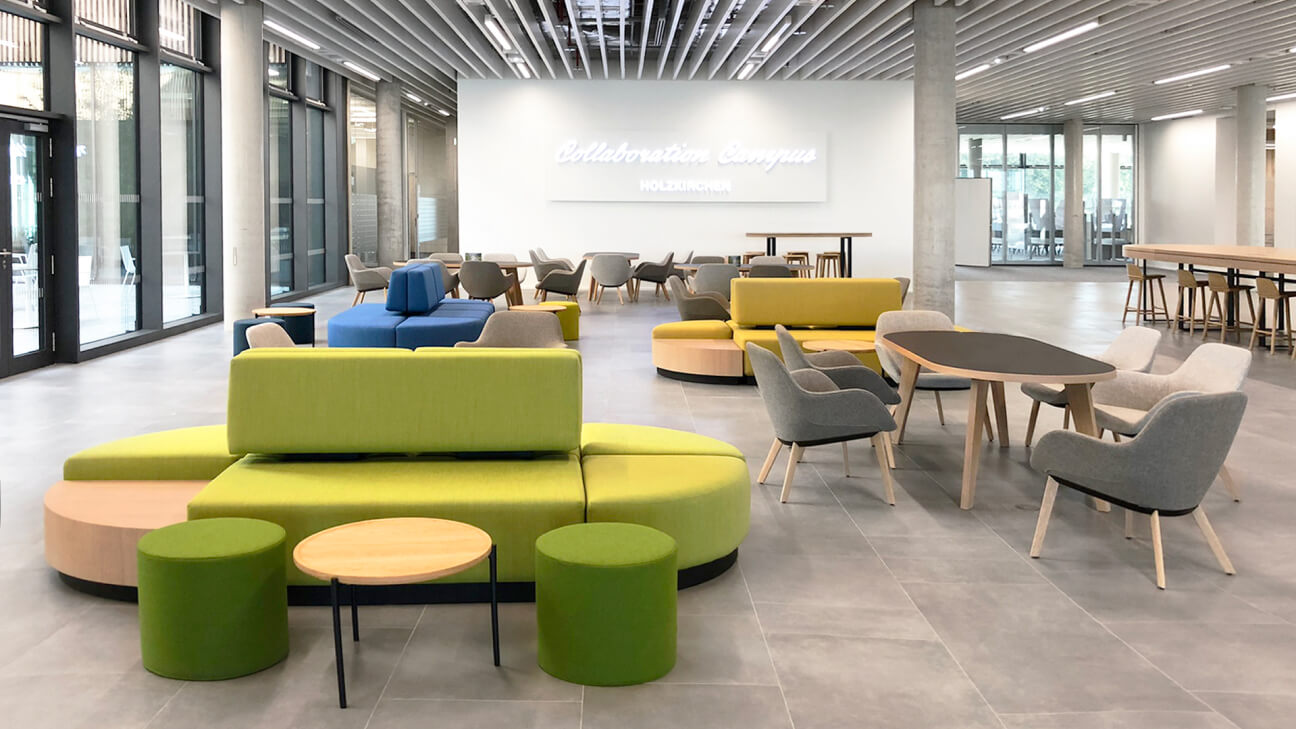 Concept and design of the foyer at the new Bosch Hko202 in Holzkirchen
There was a lot to do before the July 2022 opening of the new Bosch Campus in Holzkirchen. Our creative task was to develop a comprehensive design concept for the foyer of the new Bosch Campus, to highlight the welcoming nature of the existing architecture and create an innovative meeting space with an inviting atmosphere that promotes connections. For this, METZLER VATER was able to use all disciplines in its design portfolio – interior design, furniture development, material and colour concepts, communications, media planning, project management, as well as the creation and planning of an interactive and multifunctional piece of furniture.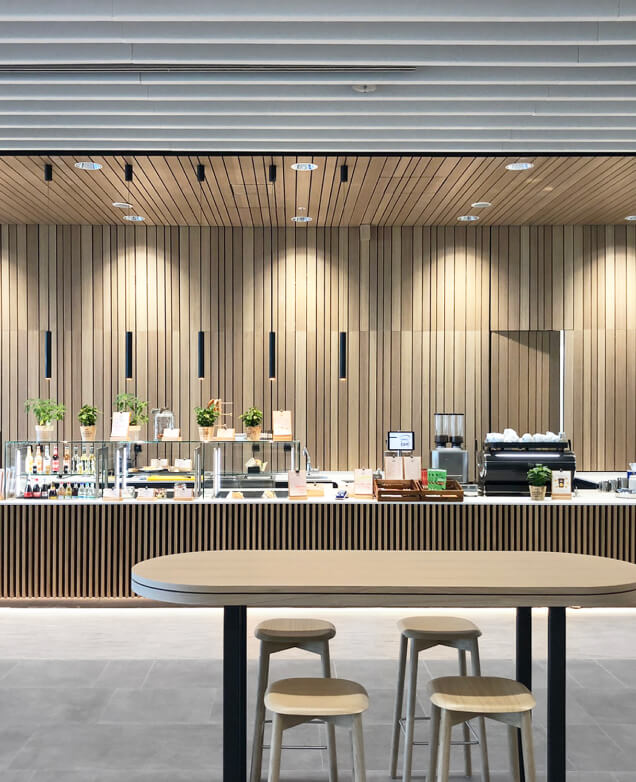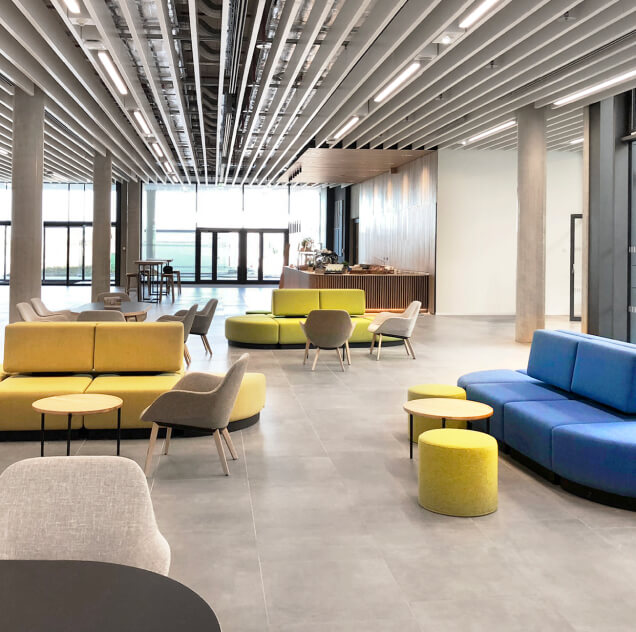 A space by people for people
Our main focus was to create a functional and innovative space for both meetings and relaxing. The foyer's various zones were accommodated through appropriate spatial, haptic and visual design – to create a very generous, bright reception area which would welcome guests with vibrant, friendly colours. In addition, we designed a large welcome counter, a panorama of intimate and cosy seating spots to relax in, an open, modern café with a standing area and a generous waiting lounge accented with striking colours.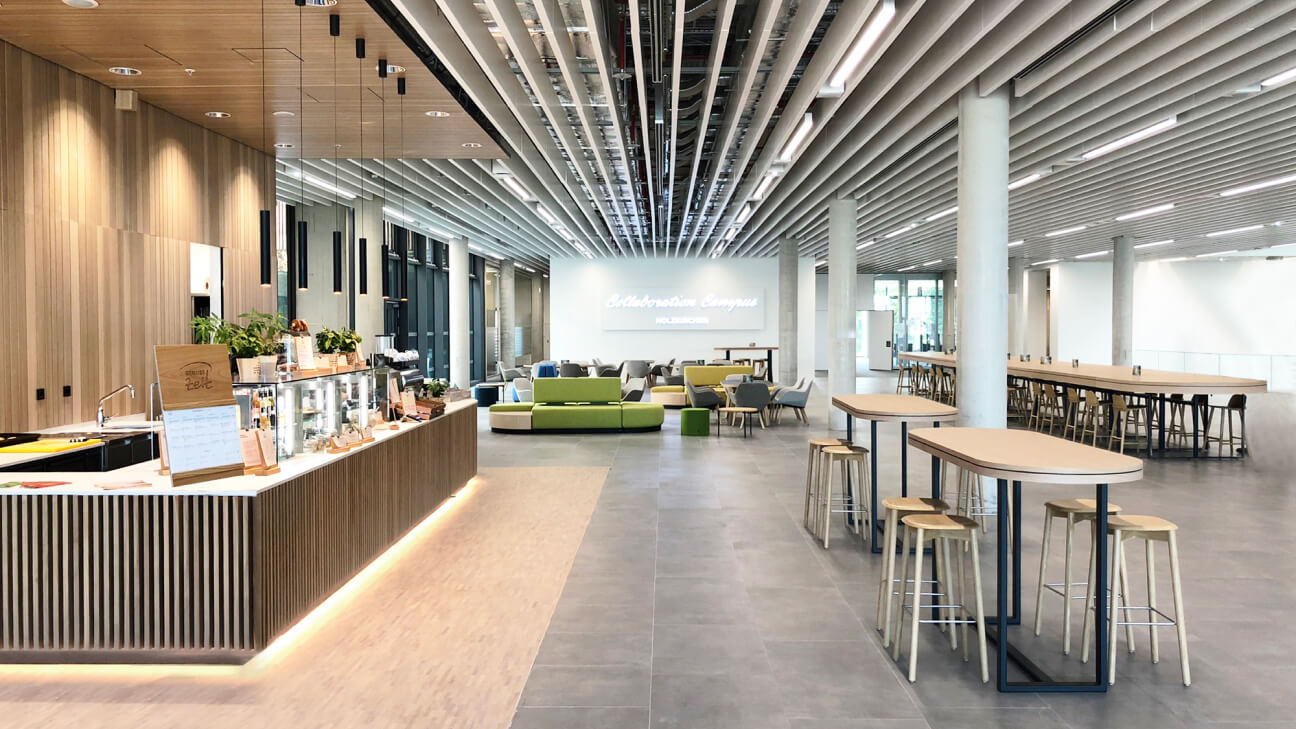 The Experience Table – an interactive communications hub