#Audi #Logistics #DakarRally
The Dakar Rally goes electric
Show of logistics in the Saudi Arabian desert
Client
Audi AG
Format
Motorsport marketing
Platform
Dakar Rally 2023
Services
Logistics lead, managing accreditations, coordinating vehicle, travel, accommodation and workspaces, managing hospitality and office unit providers, taking care of VIP guests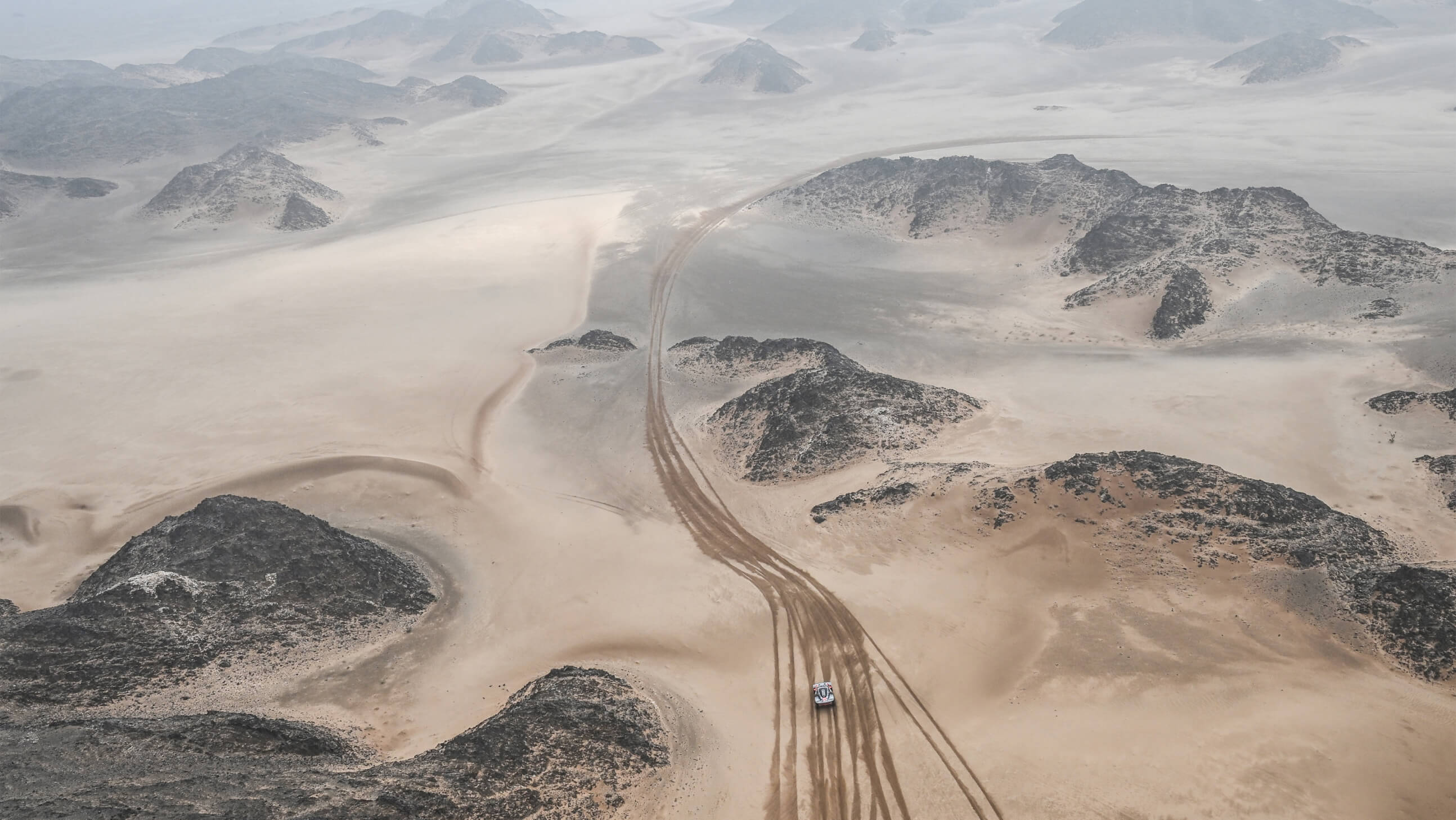 Taking electric motorsport to the next level
At the start of 2023, Audi entered the Dakar Rally for the second time with three electric vehicles in order to further develop electric motorsport under the most extreme conditions – and of course, to win the race. With its global significance and reach, the Dakar Rally is the perfect arena for Audi's commitment to the sport. Our challenge was to implement marketing strategies and to coordinate marketing logistics in a complex and challenging environment.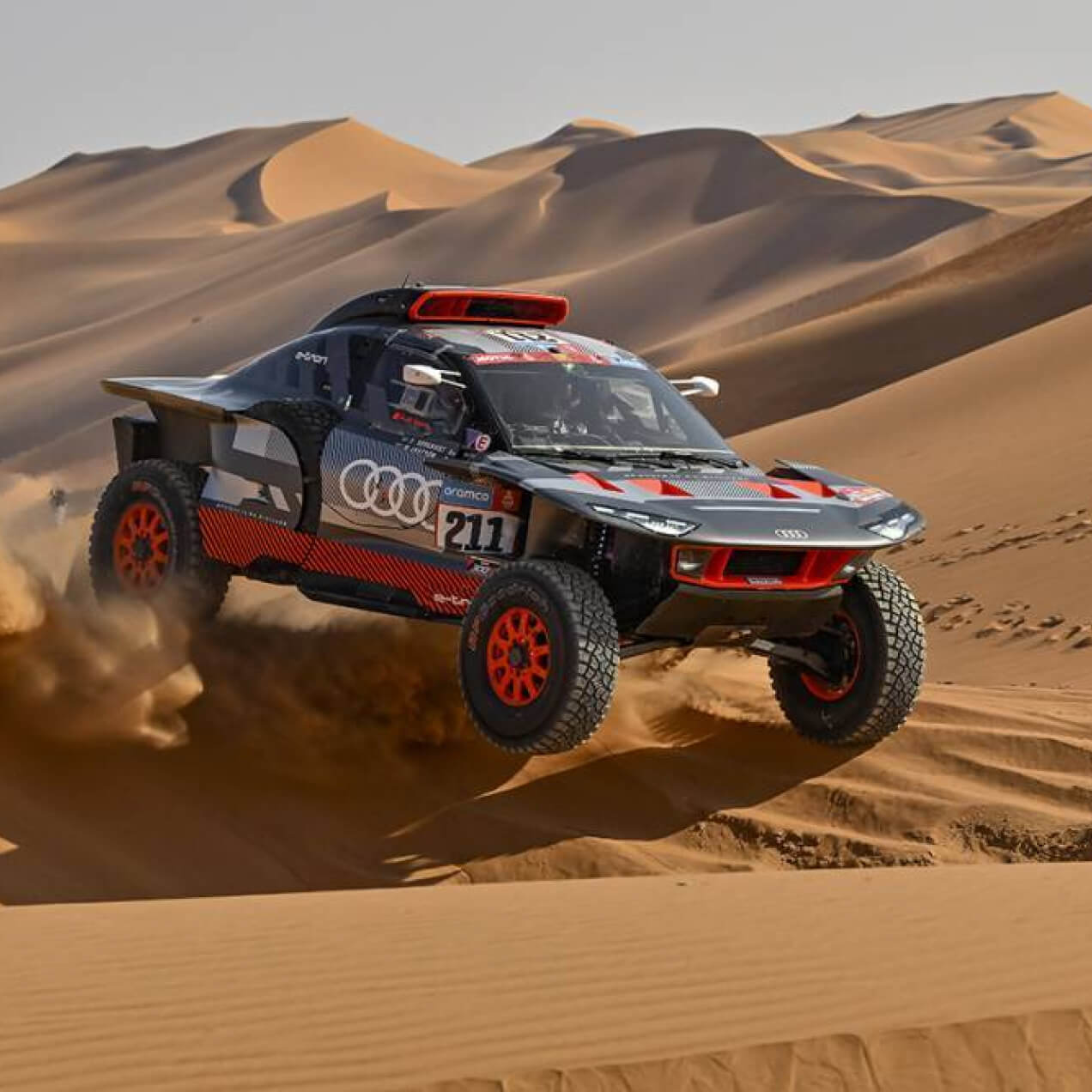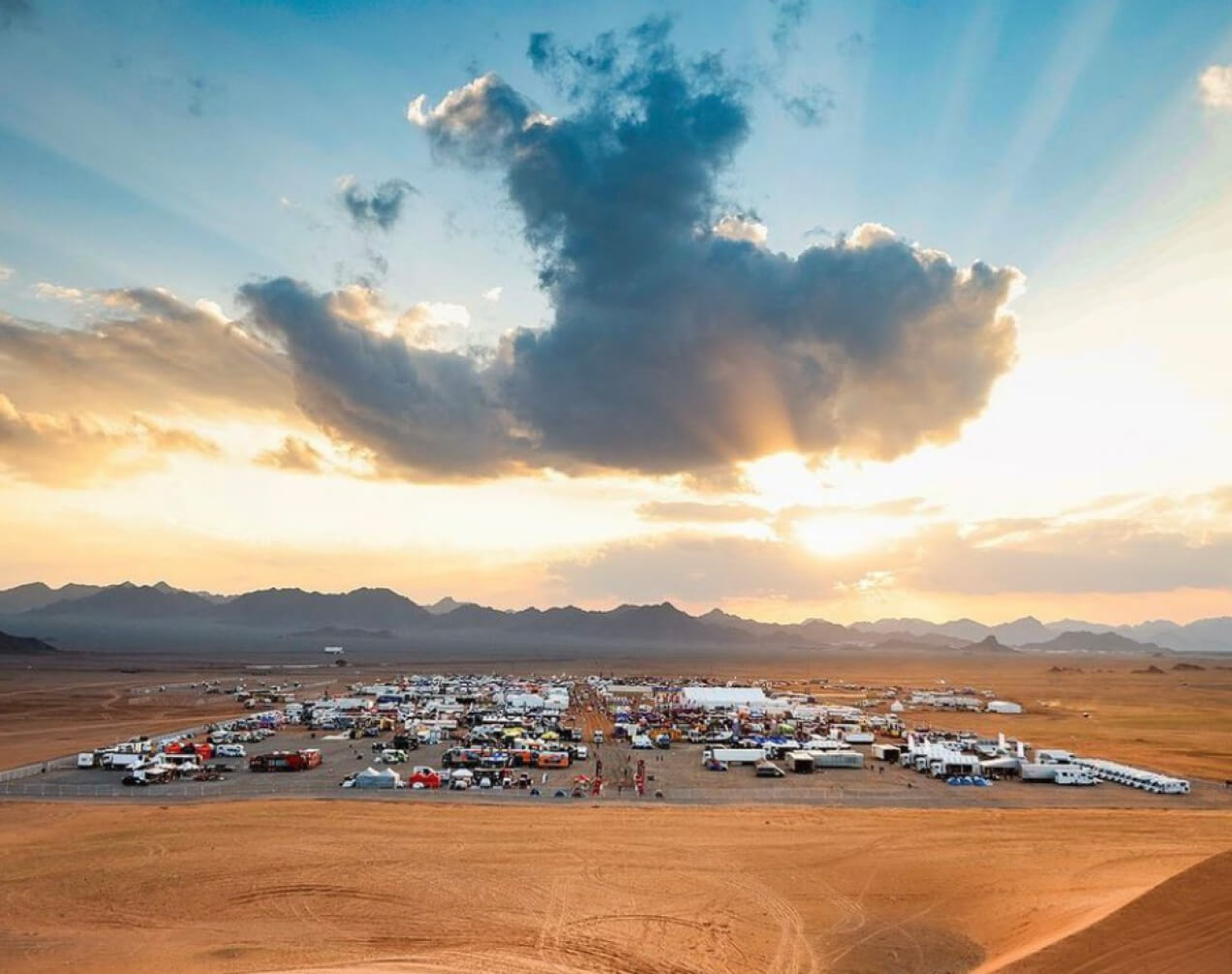 Providing logistics support where there is nothing
Due to the remoteness and extreme dryness of the Arabian desert, our technical support had to be high performing in both preparation and delivery – in everything from managing accreditations for people and vehicles, coordinating travel, vehicles, accommodation and workspaces, and managing hospitality and office unit providers to taking care of VIP guests.
Working under the most difficult conditions, teamwork proved absolutely essential to our success. Working closely with the Audi team, we were able to support content production at the Dakar Rally through all its highs and lows. And while electric vehicles celebrated outstanding results in the day stages, they also had to do battle with great damage to both their chassis and tyres. This meant the much wanted place on the podium in the overall ratings wasn't possible this year, but still, the mission continues! Until next year!